AWS Public Sector Summit: The Public Safety Perspective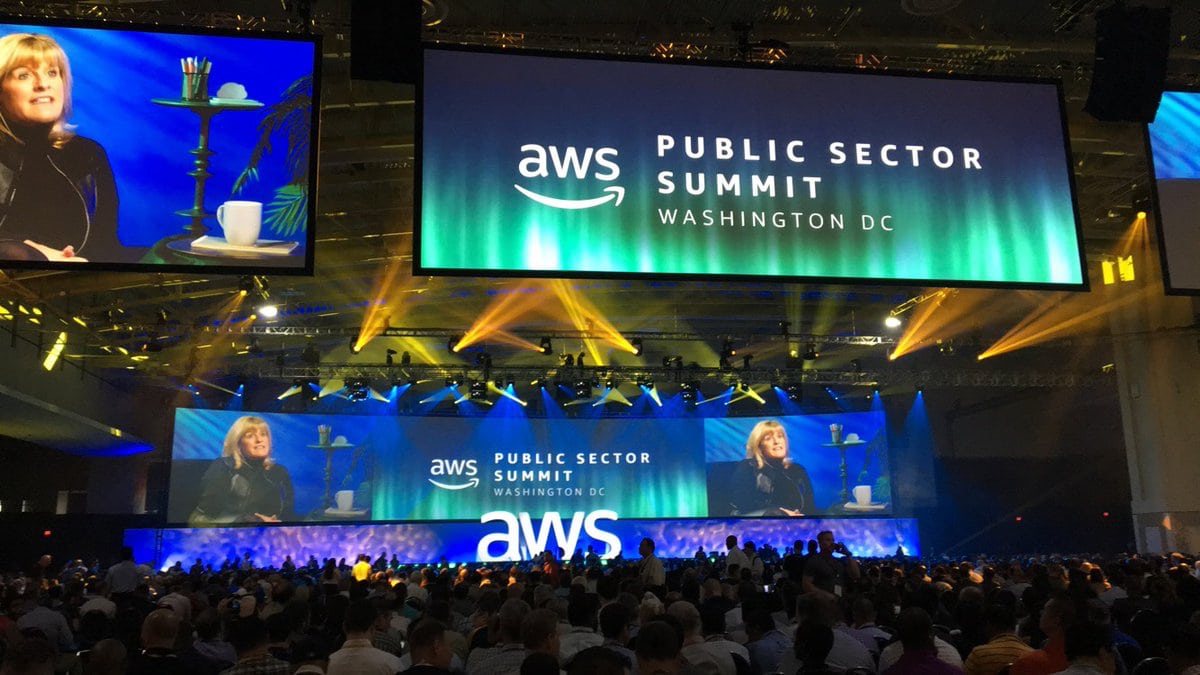 Nate and I spent last week in DC as first-time attendees at the AWS's Public Sector Summit. We attend many events, but they're almost exclusively public safety focused. So this one stood out to us for a number of reasons, and we felt compelled to share with the rest of the public safety industry. Bottomline, we have a lot be excited about for the future of cloud-enabled innovation to support first responders. 
A technology shift unlike any other in our lifetime
A diverse mix of government leaders, entrepreneurs, and corporate stakeholders made up a majority of the 14,000+ attendees that were on hand to see the future of cloud-enabled technology, a game changer AWS calls "a technology shift unlike any other in our lifetime."  It certainly wasn't a surprise for us to see an AWS event well attended, but it was surprising to hear how quickly the Summit has risen to this level of popularity. According to keynote speaker and Vice President Teresa Carlson, the Summit was started just five years earlier with a small group in a rented hotel conference center. It's a reflection of the massive growth AWS itself has seen, again according to Teresa Carlson, AWS is the fastest company ever to reach $10 billion in sales.
But where was public safety?
Given this Summit was public sector only, their focus was on AWS government customers and a broad mix at that. We were pleasantly surprised at how much state and local government was represented in attendance and content with the panel sessions. We were disappointed however to see little attendance and focus on public safety, all this despite active effort from AWS to promote the industry. 
AWS has a strong and active team supporting entrepreneurs with a focus on first responder technology. Public safety's Utility Inc. was selected as a 2018 winner of the AWS "Partners in Innovation" Award; yet, we didn't see much participation or presence at the event from the public safety community relative to other areas of local government. More than anything we think this is a reflection of just how far cloud technology still has to go in the industry.  An IACP survey found that just 16 percent of law enforcement agencies currently deploy cloud computing for criminal justice data, and only 38 percent are planning to implement the solution in the near future. Meanwhile, well-funded and technology advanced agencies like the NSA are announcing intentions to move "all-in" on the cloud.
Cloud still has a long ways to go in public safety, and that's something to be excited about  
This conference was not about flashy consumer technology far outside the budget of the average police agency. For the most part, the Conference wasn't about wild ideas that may come to fruition some unknown day in the future. It was about real ways real agencies are leveraging innovation for positive change, today.
We feel public safety's often negative reputation as late technology adopters is largely an unfair characterization. When you're dealing with mission-critical equipment, where the lives first responders and citizens could be on the line, it's only appropriate you have misgivings about new ideas and disruption. As a result, the industry has a higher threshold to move forward with new technology. The rule we stress to entrepreneurs is that public safety buyers want to see it, they don't want to hear about it; 'show me, don't tell me.'
We've long heard about the benefits cloud will provide for the public safety industry, last week, we saw it in action.    
Seeing the technology applied successfully in action at the local government level gives us confidence the broader the public safety industry will be soon to follow.   
Moving from Why? To How? To What?
This year, we've seen a significant shift in the way the general public safety public discusses cloud technology. The conversation has moved from 'why should we change?', 'to how can we change?'. And that's a big deal. Because the next question will be 'what can we do now that we've changed?' And we've long believed the answer to that question will redefine the industry.
All 10 of our portfolio companies leverage the cloud, and this isn't by coincidence. Technology has been a central piece of our investment thesis from the start. We believe the cloud has the power to solve one of the industries' biggest technology hurdles (fragmentation) and will enable widespread adoption. Cloud can allow even the smallest agencies in the most remote corners of our country access to cutting-edge technology. That's an incredible breakthrough we're proud to support.  
The key is accessibility
By removing upfront hardware costs and enabling remote installation, integration, and maintenance, cloud gives agencies of all sizes and location access to technology previously they couldn't even identify, much less afford. And vice versa; without the need to travel and manage expensive upfront costs, entrepreneurs are better able to engage with smaller agencies to deploy their solutions. The increased accessibility enabled by cloud technology can help deliver entrepreneurial solutions at a scale previously unseen in the industry.  
Cloud will enable cost savings and ease of deployment that can give even the smallest public safety agencies access to cutting-edge, entrepreneur-driven, technology – a first for the industry.
Progress is here is for public safety
Last week we saw first hand the powerful solutions cloud technology can enable for local government.  While public safety played a minor role in that showcase, we're highly optimistic that role is going to increase significantly in the near future. We work every day with an entrepreneurial community building impactful technology for first responders. It's time for the rest of the industry to see these solutions in action. The cloud is going to help make that possible.
We look forward to seeing public safety's increased presence showcasing progress in innovation at future events like the AWS Public Sector Summit. 
---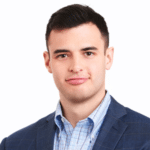 Bryce Stirton
President, Responder Corp, LLC
LinkedIn